Logistics Leader of the Year Award - Donated by STILL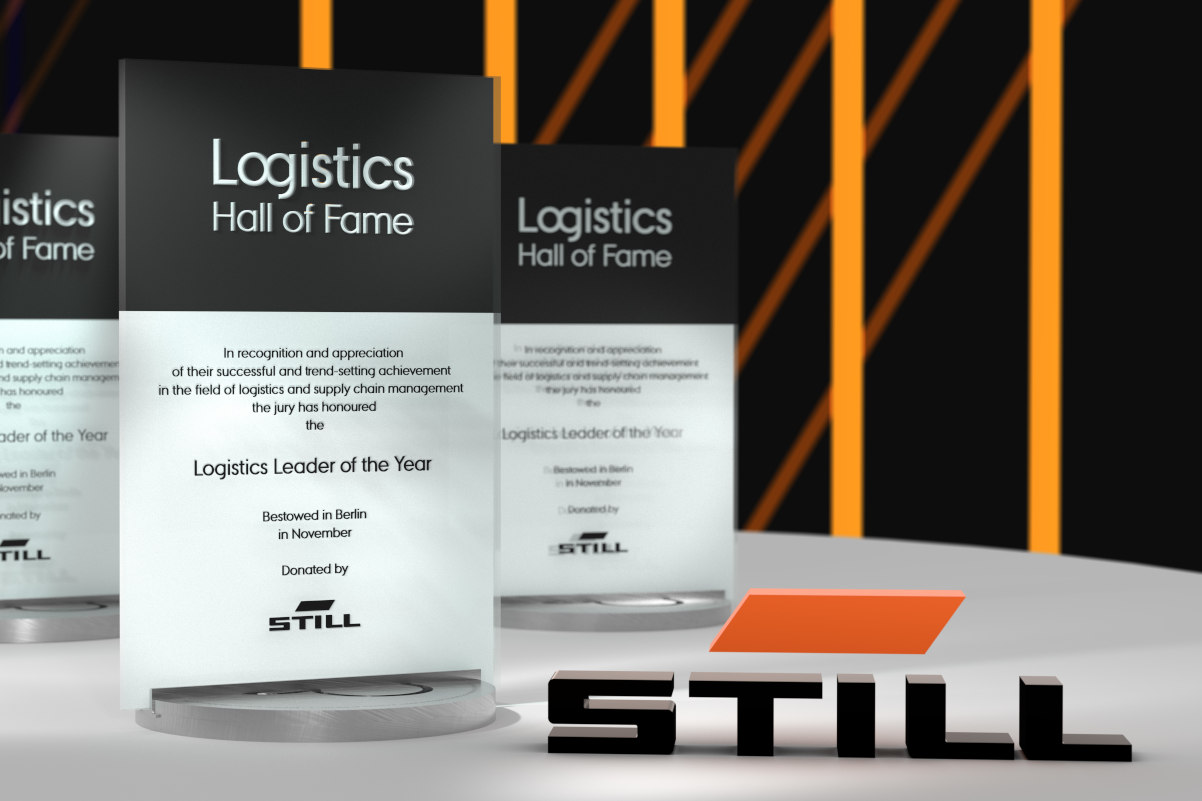 With the Logistics Leader of the Year Award, the Logistics Hall of Fame and STILL GmbH jointly honour entrepreneurs and managers from the transport and logistics industry who are currently particularly successful or have set a trend-setting impulse. The focus is on topicality and the benefits for the company as well as innovative strength, sustainability and entrepreneurial change.
The award is presented by the Logistics Hall of Fame and sponsored by STILL GmbH.
In addition to its function as a preserver, with this award the Logistics Hall of Fame takes account of its task of documenting outstanding achievements in logistics, honoring the people behind, and initiating and promoting innovations. In doing so, it aims to bring the industry's performance and innovative strength to the public's attention and contribute to the competitiveness and image enhancement of the logistics industry.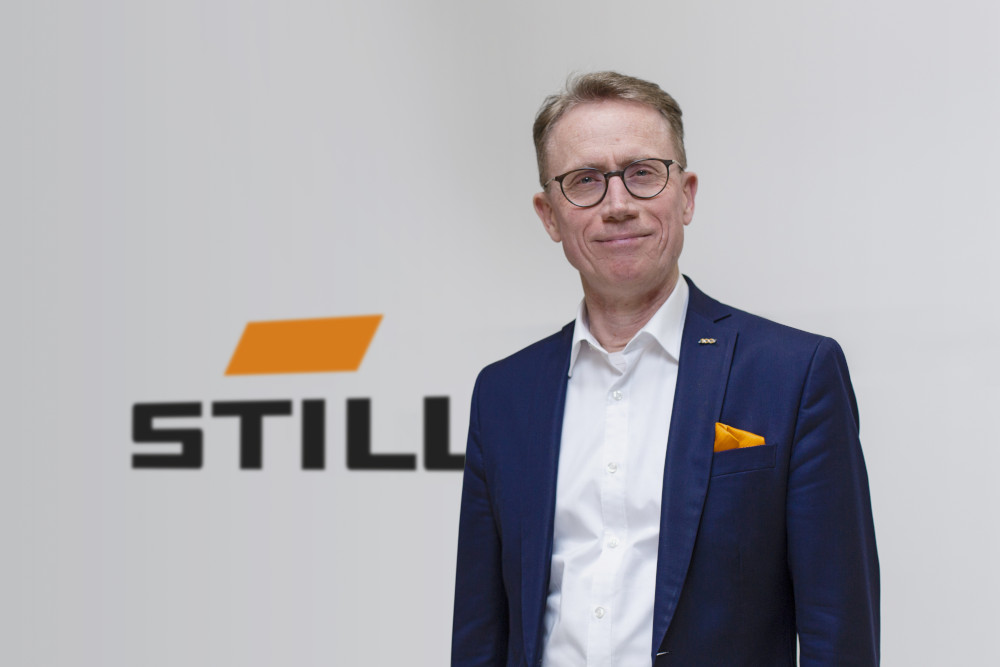 "New ideas need courageous decision-makers who lead the way with intelligent ideas and concepts and set new standards for an entire industry. Honouring innovations and their creators and giving them visibility beyond the industry is a major concern for us."
Frank Müller
Senior Vice President Brand Management, STILL GmbH, Germany
STILL is a leading provider of intralogistics solutions. Its portfolio includes forklift trucks, warehouse technology, connected systems and services.

Among the key attributes of the company, which was founded in 1920 by Hans Still, are customer specific, best-fit solutions with an excellent service. It is STILL's aim to make intralogistics 'smart': to develop intelligent solutions that make warehouse operations smoother and more efficient, that better protect the health of the people who work there and at the same time meet the highest sustainability standards. To this end, STILL is pushing new solutions for e-mobility, automation, fleet and energy management, as well as circularity, i.e. the consistent conservation of resources and the recycling of materials used.

With corporate headquarters in Hamburg, STILL employs around 9,000 people in 22 countries and is part of the publicly listed KION Group AG.

Folgen Sie STILL unter www.still.de, unter Facebook oder LinkedIn.

There are no restrictions regarding eligibility for nomination. Anyone can propose themselves or a third party. Proposals can only be made via the online form in German or English.

The election of the Logistics Leader of the Year takes place as part of the regular election procedure of the Logistics Hall of Fame.

In the first round of voting, the Logistics Hall of Fame Council nominates finalists from all proposals. In the second round of voting, an international jury consisting of more than 70 industry experts from politics, business, science and the media selects the "Logistics Leader of the Year".