Logistics Leader of the Year Award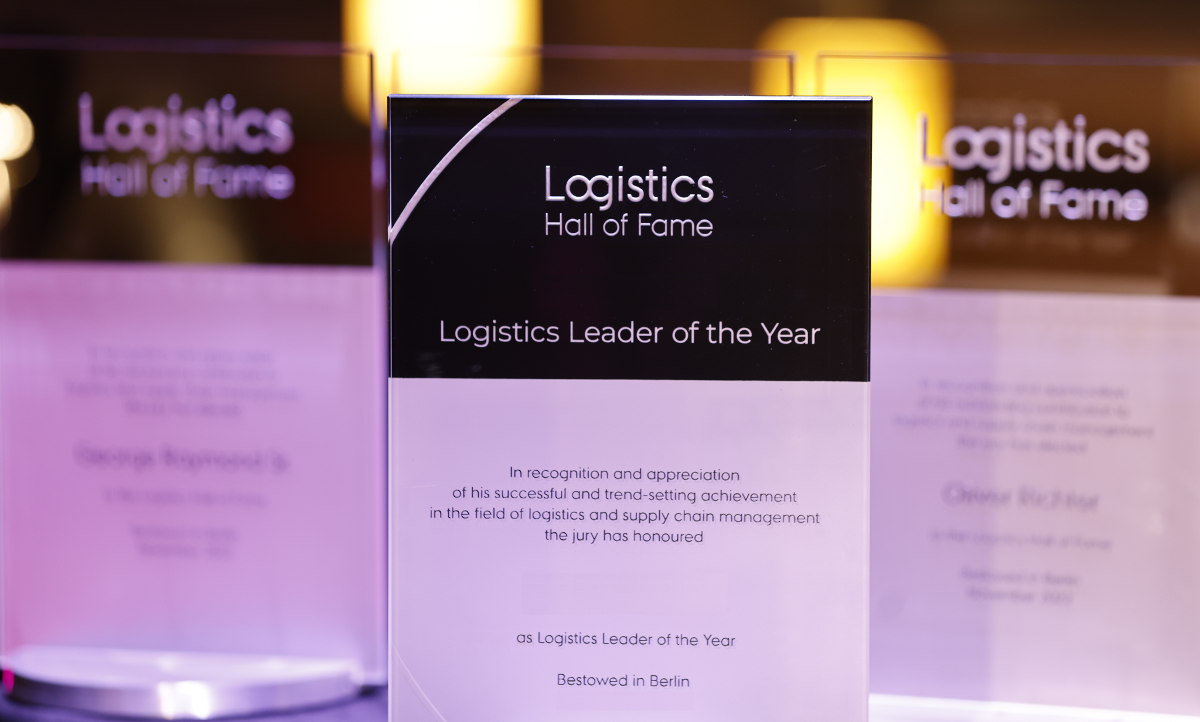 With the Logistics Leader of the Year Award, the Logistics Hall of Fame honour entrepreneurs and managers from the transport and logistics industry who have currently been particularly successful in promoting their companies or have set a trend-setting impulse. The focus is on topicality and the benefits for the company as well as innovative power, sustainability and corporate transformation.
In addition to its preserving function, with this award the Hall of Fame is also fulfilling its role of documenting outstanding achievements in logistics, honouring those who have made them and thus stimulating and fostering innovation. In doing so, it aims to publicise the efficiency and innovative power of logistics and contribute to the competitiveness and image improvement of the logistics sector.
The election of the Logistics Leader of the Year takes place in the regular procedure. In the first round of voting, the Logistics Hall of Fame Council nominates the finalists from among all proposals. Who will bear the "Logistics Leader of the Year Award" will be decided in the second round of voting by around 70 internationally renowned industry experts from the business, science, politics and media.

There are no restrictions on proposal rights. Any person can propose him or herself or a third party. A proposal is only possible via Internet form in German or English language.
Laureats