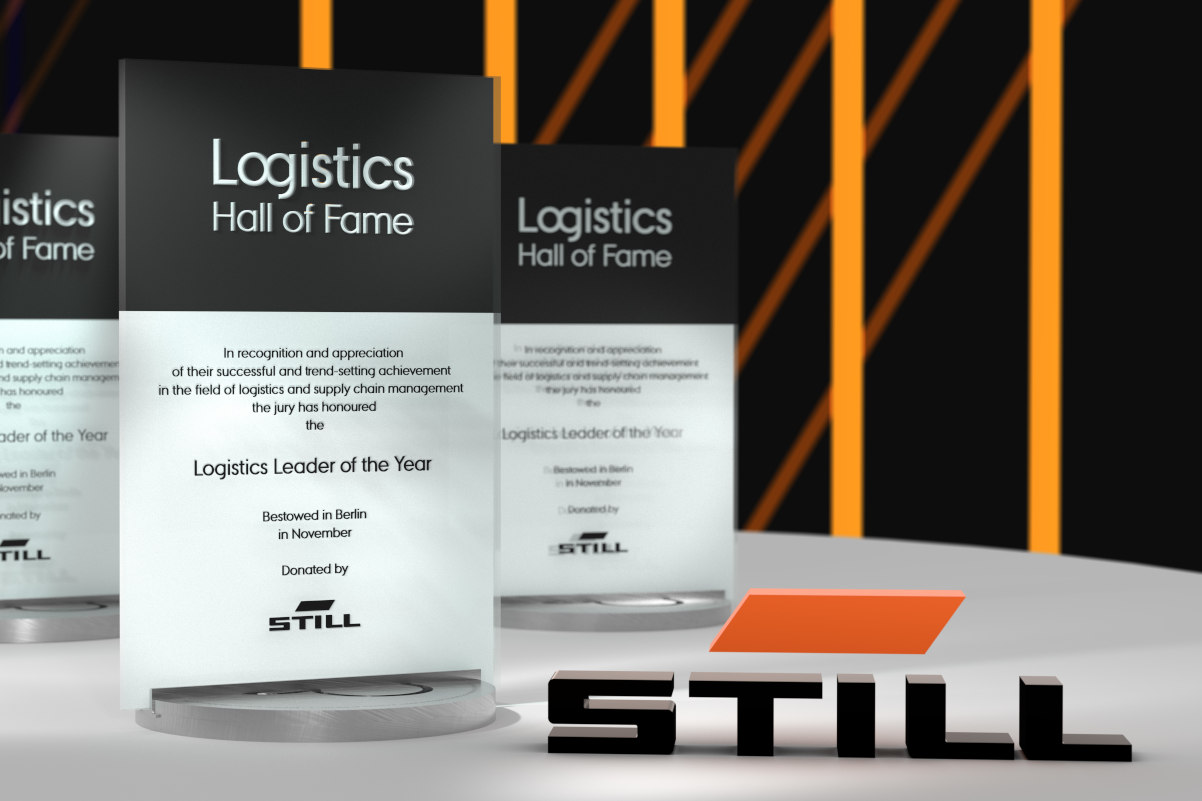 STILL becomes donor at the Logistics Hall of Fame
The Hamburg-based intralogistics specialist STILL has taken over the foundation for the "Logistics Leader of the Year" award. 
Entrepreneurs and managers from the transport and logistics industry who are currently operating particularly successfully or have set a trend-setting impulse will be honoured together with the Logistics Hall of Fame in the future. The focus is on topicality, benefits for the company, innovative strength, sustainability, and entrepreneurial change.
Frank Müller, Senior Vice President Brand Management at STILL, emphasized at the signing of the foundation agreement: "With this foundation, we want to send a strong signal for courage to change. STILL and the spirit of innovation have been linked inseparably for more than 100 years, and innovations have never been needed more urgently as they are today. Good ideas are conceived by bright minds, pioneers, innovation drivers and courageous decision-makers. It is these pacesetters and future makers in logistics that we need now – for intelligent concepts, for a sustainable future, for the smart use of alternative energy systems and for the responsible use of valuable resources."
Anita Würmser, Executive Chairwoman of the Logistics Hall of Fame, said: "The world is changing from the bottom up, and logistics is playing an important role in an increasingly interconnected and globalized world. Together with STILL, we honour people who successfully shape this change and recognize their contribution to the advancement of one of the most important pillars of the global economy."
The donator is represented with a seat on the council and on the jury. Beyond that he has no influence on the election results. The election takes place in the regular procedure. In the first round of voting, the Council nominates the finalists from all the proposals. In the second round of voting, around 70 internationally renowned industry experts from business, science, politics, and the media will decide who will bear the title of Logistics Leader of the Year.
Proposals or applications can be submitted free of charge in German or English language at www.logisticshalloffame.net until May 15, 2023. The award ceremony will take place at the annual Logistics Hall of Fame reception in Berlin at the end of the year.