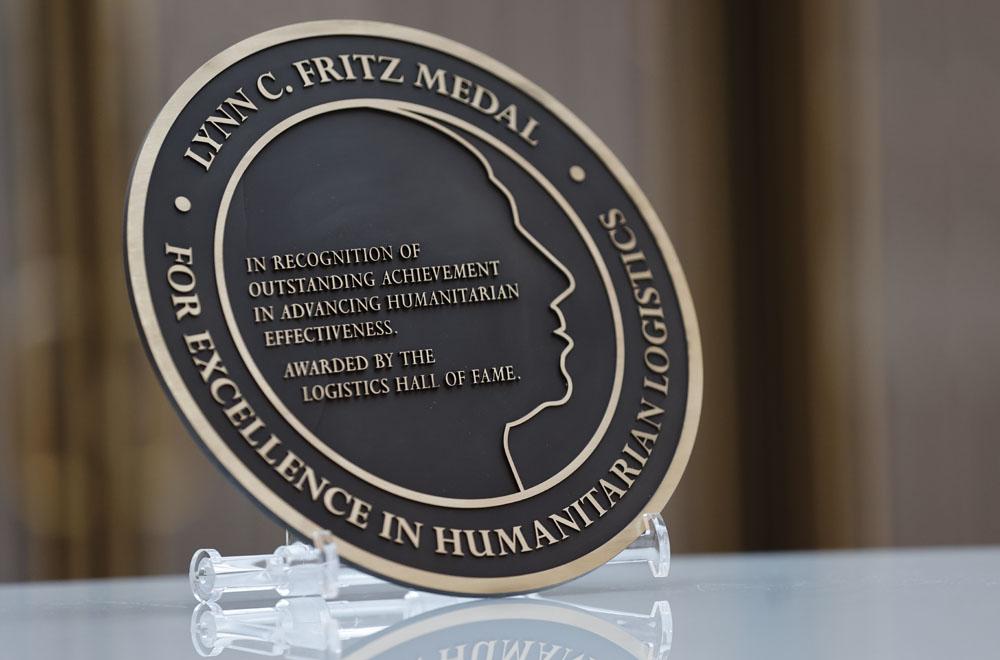 Submitting proposals
What projects can be submitted for the Lynn C. Fritz Medal for Excellence in Humanitarian Logistics? What are the minimum components a proposal must include?
How to apply correctly: 
A humanitarian organization may submit a completed supply chain management/logistics project with demonstrable results. Several organizations can also propose a project. The results must not be older than three years.
Justification must be provided as to why a project is innovative or sustainable, improves efficiency, and serves as a role model for the humanitarian logistics field.
A nomination is independent of an organization's name recognition or size. What matters is that the project was sustainable, had a positive impact, and serves as a role model for the sector. 
The justification should describe online what actions were taken, how they were implemented, and what demonstrable results were achieved. The following structure with three headings should be used: Challenges, actions, and demonstrable results. Integrate facts and figures wherever possible.
Each proposal must be justified and be demonstrable. Sources and links should be provided online at the end of the application to substantiate statements.
Proposals are free of charge and can only be submitted online at www.logisticshalloffame.net.
Only applications in English or German are valid.