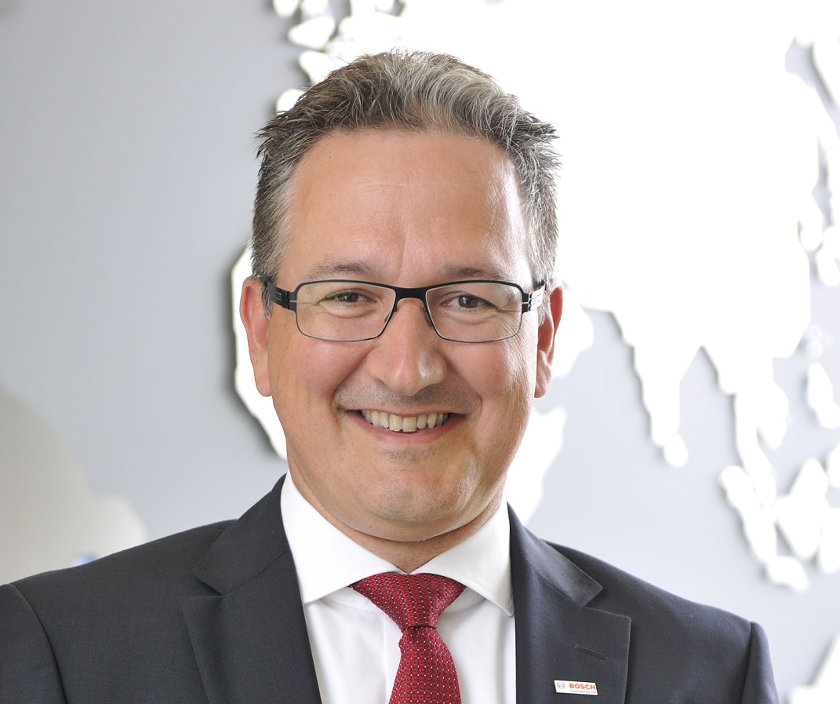 Andreas Reutter becomes a member of the jury
The Executive Vice President Global Logistics Services at Robert Bosch GmbH in Stuttgart has accepted the invitation to the jury of the Logistics Hall of Fame.
Reutter's responsibilities include classic logistics functions such as transport, warehousing, foreign trade, packaging and quality as well as operational logistics in the regions. He is also responsible for the Group's innovation management in procurement, distribution and intralogistics.
Coming from a medium-sized automotive supplier, Reutter joined Bosch in 2000 in the then central logistics department. Later, he was responsible for the logistics of semiconductor and sensor production at Bosch in Reutlingen. He then held various finance and controlling positions at divisional and plant level in Germany and abroad. Most recently, he worked in the Central Department for Controlling, Planning and Mergers & Acquisitions before taking over the newly created position of Logistics Manager within the management of the Corporate Purchasing and Logistics division in 2013. He has been Executive Vice President Global Logistics Services since January 2019. Reutter and his team were instrumental in Bosch winning the 2017 Deutsche Logistik-Preis (German Logistics Award) of the German Logistics Association (BVL). A cross-company approach and exemplary consistency were, according to the jury, the characteristics of the winner.