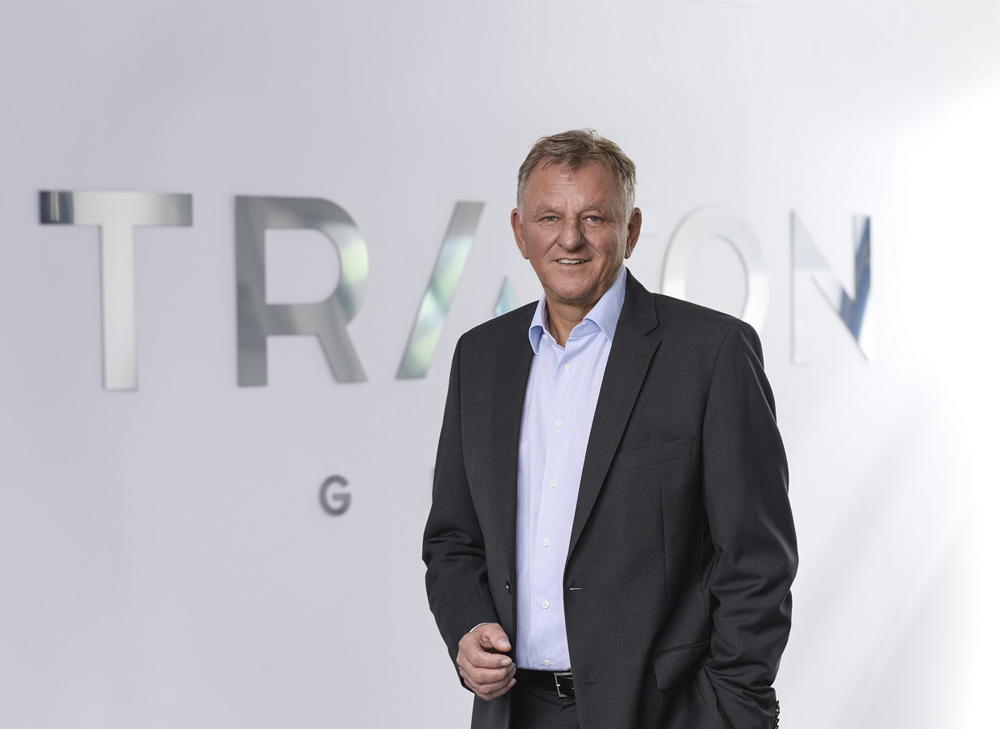 TRATON to donate the Logistics Leader of the Year Award
In order to set a sign for courage to change during the Corona crisis, innovative and trend-setting entrepreneurs and managers from the logistics industry will be honoured with the "TRATON Logistics Leader of the Year Award" for the first time this year. The prize is awarded by the Logistics Hall of Fame and donated by TRATON SE. The main focus is on innovation, sustainability and corporate change. 
"The Corona pandemic has shown us all how essential the transportation industry is. Without logistics, the world would stand still. This makes it even more important to set the course for the post-crisis period now. We want to push the transformation of the transportation industry with innovative ideas. With the TRATON Logistics Leader of the Year Award, we are honouring trendsetters and future pacemakers in the logistics sector – who are courageously and successfully pursuing this way," said Andreas Renschler, TRATON CEO and Member of the Board of Management of Volkswagen AG, when signing the foundation agreement.
Anita Würmser, Managing Jury Chairwoman of the Logistics Hall of Fame, said: "Together with TRATON, we are placing a new milestone. The world is changing fundamentally, and logistics always plays a decisive role in this. People are the ones who give direction to logistics. With this award, the Hall of Fame not only fulfils its role as a preserver, but also takes account of its task of stimulating and fostering innovation".
The foundation is committed for five years. The donator is represented with a seat on the council and on the jury. Beyond that he has no influence on the election results. The election takes place in the regular procedure. In the first round of voting, the Logistics Hall of Fame Council nominates the finalists from among all proposals. Who will enter the Logistics Hall of Fame as a new member and bear the "TRATON Logistics Leader of the Year Award" will be decided in the second round of voting by around 70 internationally renowned industry experts from the business, science, politics and media. 
The award will be presented at the annual gala reception in December in the Erich Klausener Hall of the Federal Ministry of Transport and Digital Infrastructure (BMVI), Berlin.