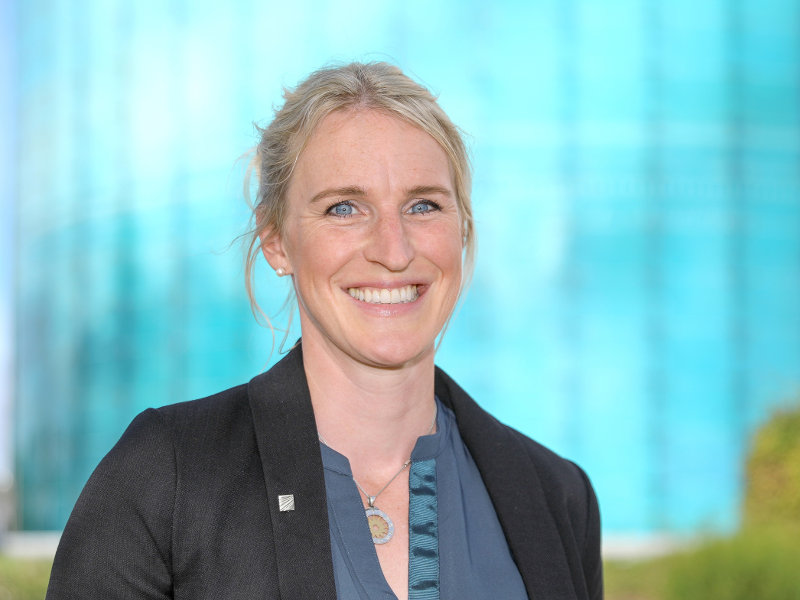 Professor Julia Arlinghaus accepts invitation to the jury
The director of the Fraunhofer Institute for Factory Operation and Automation IFF and holder of the Chair of Production Systems and Automation at Otto von Guericke University in Magdeburg, Germany, has been inducted into the jury of the Logistics Hall of Fame.
"The complex and digital logistics world demands that decisions are made quickly and precisely, while thinking ahead to future scenarios and harmoniously orchestrating interdisciplinary teams. For the members of the Logistics Hall of Fame, this does not sound like an impossible balancing act, but like passion and daily motivation! As a jury member, I am looking forward to finding and awarding other members with the same fire for the heartfelt topic of logistics," Arlinghaus commented on her invitation to the jury.
Prior to her current position, Julia Arlinghaus held the Chair for the Management of Industry 4.0 at RWTH Aachen University - the first chair in Germany explicitly dedicated to the management of the fourth industrial revolution. After studying industrial engineering at the University of Bremen and Tokyo University, she completed her doctorate at the University of St. Gallen, Switzerland, in 2011. After that, she worked as a consultant for operational excellence and lean management at Porsche Consulting until 2013, when she accepted the call to become a professor for the optimisation of networks in production and logistics at Jacobs University Bremen.
Together with her team, she researches individual and sustainable solutions for efficient factory operations and for the sustainable and resilient design of global value chains with and for companies. The focus is on technologies and methods of measurement and testing technology, robotics and intelligent production and logistics process design with the help of digital twins and artificial intelligence, as well as intelligent energy management.