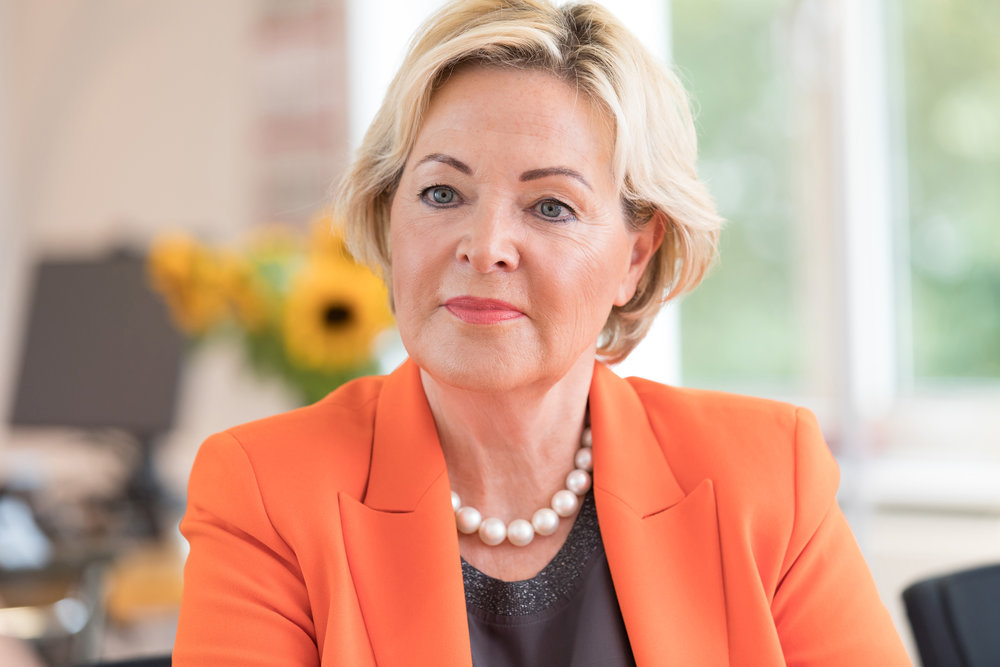 Gudrun Winner-Athens enters the Logistics Hall of Fame
The new member of the Logistics Hall of Fame is Gudrun Winner-Athens. The managing partner of Spedition Winner and long-standing Chairman of the Board of Directors of Kombiverkehr, was elected to the Hall of Fame as pioneer of combined transport road-rail from 22 candidates from six nations.
Gudrun Winner-Athens has made a significant contribution to the increase in importance and internationalisation of intermodal transport by rail and is a much sought-after expert in road-rail combination. With her induction into the Logistics Hall of Fame, the jury honours her continuous commitment to more environmentally friendly freight transport, stated the international panel of experts.
Gudrun Winner-Athens professional life is closely linked to the history of intermodal transport. In order to promote the shift from road to rail, the entrepreneur has been active on the political stage for harmonised rail markets in the EU since the 1990s. She fights to improve the economic efficiency and attractiveness of the services offered in order to further expand national and international transport and to consolidate the status of intermodal transport in the long term. Under her leadership, Kombiverkehr Deutsche Gesellschaft für kombinierten Güterverkehr mbH & Co. KG became Europe's market leader in combined road-rail transport. 
Gudrun Winner-Athens will be inducted into the Logistics Hall of Fame at a gala reception on  December 3 in Berlin.