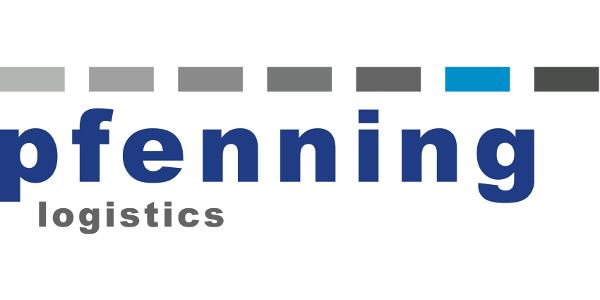 pfenning logistics group
pfenning logistics group is a contract logistics specialist with a full-service supply chain offering for German SMEs from the Rhine-Neckar region. Managed by the third and fourth generations of the Pfenning family, the company can look back on 90 years of logistics experience. The pfenning team has 3,700 employees at 100 locations in Germany, Poland, Hungary and Sweden. With a fleet of 800 trucks and a total storage area of 500,000 square metres, the company is the strong backbone for its customers' logistics.
The Heddesheim-based group of companies is constantly developing its product portfolio. State-of-the-art warehousing and transport solutions are accompanied by a wide range of value-added services, from plant protection and metal construction to real estate development. In Germany-wide retail supply, pfenning logistics is one of the leading service providers. But even sectors such as chemicals, automotive, food and pharmaceuticals rely on the services of the Heddesheim-based company. The company has acquired further know-how through strategic acquisitions in the area of fashion logistics as well as e-commerce for consumer and medical technology goods.
Further information: https://www.pfenning-logistics.com/